Westshore National Aboriginal Day Festival
Westshore National Aboriginal Day Festival
Wednesday, June 21, 2017

Important: This event has already occurred.

10:00AM - 2:00PM
Juan de Fuca Recreation Centre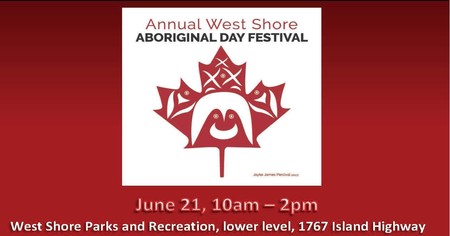 Hulitan Family and Community Services is hosting the Westshore National Aboriginal Day festival in the lower grounds beside the soccer field at the Juan de Fuca Recreation Centre (now renamed Westshore Parks and Rec).
Hulitan has invited the parishes of the Diocese of British Columbia and Aboriginal Neighbours to participate.
If you wish to volunteer to help with the festitivites please arrive at 9am.
For more info, please contact Karen van Rheenen or Lindsay Baigent
Photo: Don Wilson
Return to Events
---