Reconciliation & Beyond
Reconciliation & Beyond
Reconciliation & Beyond
Reconciliation & Beyond
The area of our work where we commit to an ongoing shared journey with First Nations and people of all nations and cultures, especially those who feel hurt or abandoned by the church.
See the left sidebar for all of the ministries and resources related to this area of work.
"Peace is a deep disposition of the heart. It is humility, an ability to let go of the need to be right in our own eyes or the eyes of others, an ability based on the knowledge that our rightness or wrongness in any issue is totally irrelevant to God's love for us or for our neighbour. The peace that comes with claiming our self in God is the foundation of our ability to carry God's reconciling love to others in the most humble places and humble, everday ways." - Becoming Bearers of Reconciliation by Roberta C. Bondi in Weavings Vol. 5, No. 1 Jan/Feb 1990
The Sacred Journey marked a significant step towards reconciliation between the Anglican Diocese of British Columbia and the First Peoples of these islands and inlets.
Through our work we are responding to the Anglican Church of Canada's fourth "Mark of Mission" to "transform unjust structures of society, to challenge violence of every kind and pursue peace and reconciliation."
The list of ministries that fall under this Vision area of focus can be found on the left-hand sidebar of this page.
Bishop Logan Writes - Reconciliation: A Sacred Journey This article also appears in the November, 2017 issue of the... View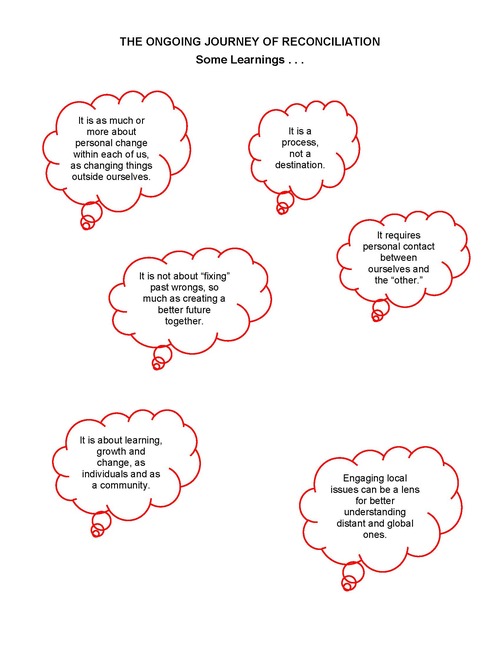 This article first appeared in the November 2016 issue of the Diocesan Post. Bishop Logan Writes  "I have walked... View
Diocesan News
---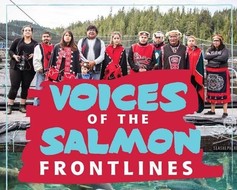 On Wednesday, October 25 Bishop Logan McMenamie sent a pastoral letter to Anglicans of the diocese urging them to participate in a "Circle of Support" event taking place November 2, 2017 11am-2pm on the grounds of... Read More