DATE CHANGE: We Together Diocesan Conference
DATE CHANGE: We Together Diocesan Conference
June 13, 2017

Catherine Pate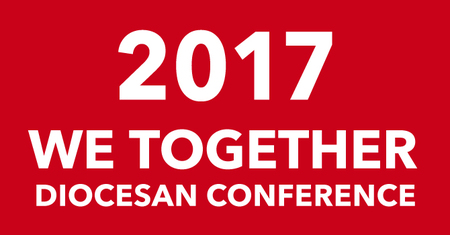 Renewed Hearts, Renewed Spirits, Renewed People
Mark your calendar for September 15-16 (NOT September 30) so you don't miss out on our annual conference.
Location: Christ Church Cathedral and School, Victoria
This is when the diocese comes together to learn, pray and be inspired for Christ's service. It's also a great opportunity to meet Anglicans from across our region and to celebrate what God is up to in our midst.
The planning committee is hard at work putting together a lineup of workshop and keynote speakers that are sure to enrich our journey of faith.
Workshop Clusters: Creation, All Nations, Church, Home, Self, ...and Beyond
There will be something for everyone! More information coming soon!
Resource Faith in Formation